SHINE YOUR DEEPAVALI OPEN HOUSE WITH IJM LAND SEREMBAN 2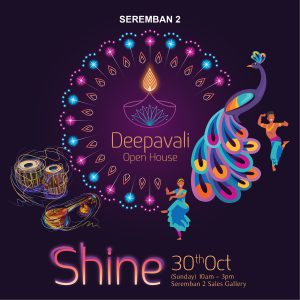 Smile bright and bring hope and light to everyone and everything around you.
May your home be warm and beautiful, and your days ahead vibrant and wonderful.
Let's glow and grow together in celebration – with friends, food and colorful fun!
Location
IJM Land Seremban 2 Sales Gallery