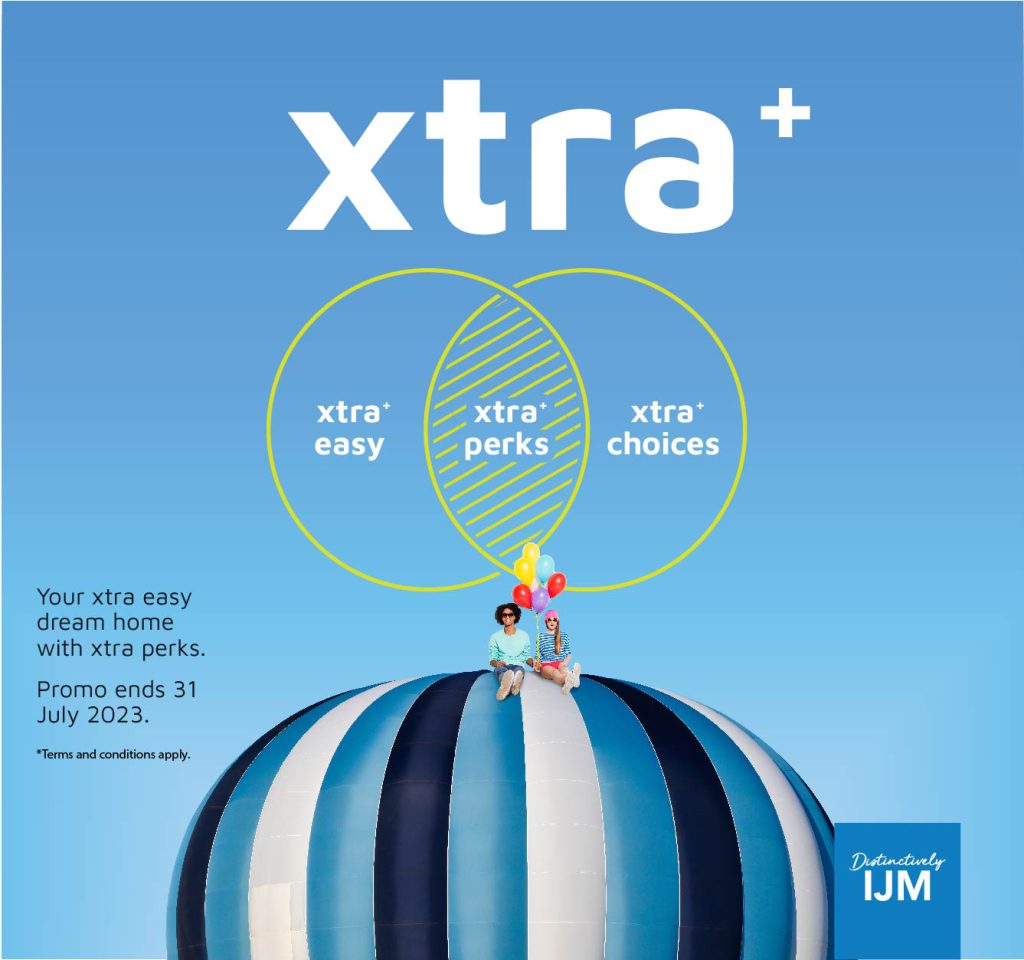 our xtra+easy dream home with xtra+perks
Break through the norm with our XTRAordinary deals and rewards, and discover xtra ways to make life so much better – enjoy xtra property choices nationwide complete with IJM Land's signature intelligent design and quality finishes.
The clock is ticking. Hurry, grab your xtras now!
Promo ends 31 July 2023
*For selected properties. Terms & conditions apply.
Participating Projects
Residential
Bungalow Land
Load More