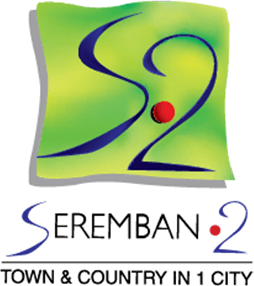 Launched in 1995, Seremban 2 is IJM Land's flagship development in Negeri Sembilan.
It spans over 2,300 acres of freehold land.
Seremban 2 is a self-contained township offering a wholesome living experience with complete community friendly amenities and facilities within a safe and serene environment. To date, Seremban 2 has emerged as one of the most progressive and successful development in Negeri Sembilan and the development is currently at 70% completion with population of 62,000 residents.
Strategically located
1km
4km
Closer to
45mins
30mins
KLIA / Putrajaya / Cyberjaya
Accessibility via
North-South Highway
ELITE
LEKAS highways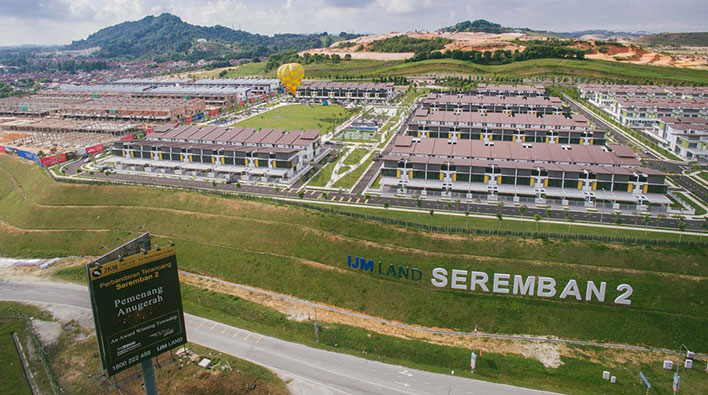 Serve as the gateway to the Greater Klang Valley
under the recent National Structure Plan which gazetted 30% of Negeri Sembilan including Port Dickson, Nilai and Labu. This is part of the Federal Government efforts to bring development to the region.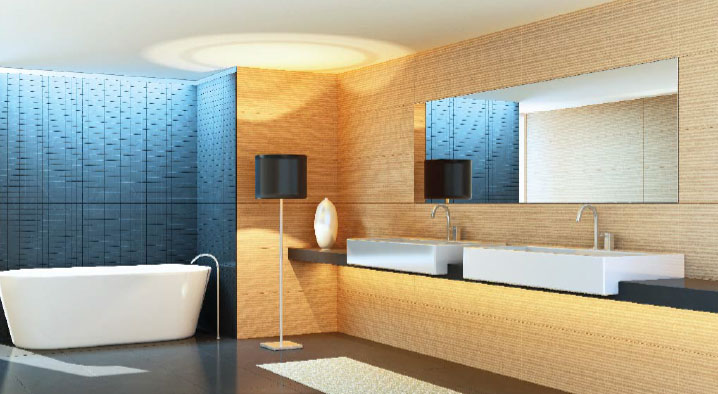 A wide selection of beautifully designed homes
ranging from affordable apartments to well plan terrace houses and from super linked and semi detached houses to exclusive gated bungalows. To date, Seremban 2 comprises 9 residential communities, 5 schools, a 15-acre City Lake Park, a Sports Complex, a modern Shopping Centre, and Commercial Business Parks. Seremban 2 is also home to the state government and local authorities.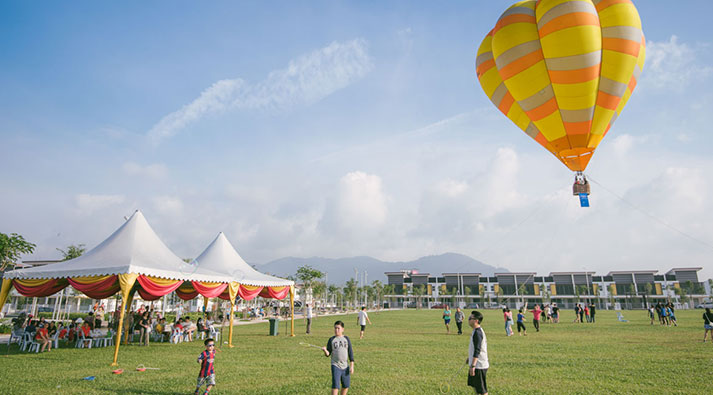 Seremban 2 is served by a 6-lane dual carriageway
that branches out into a network of well maintained roads providing scenic access to the various parts of the township. Building a township is just half the work done, bringing life and fostering a strong community is the other. Seremban 2's commitment to bring social and community development can be seen by the numerous activities that it had developed and organised for its residents; from annual carnivals to health talks, and from Chap Goh Mei celebration to lantern festival walkabouts to name a few.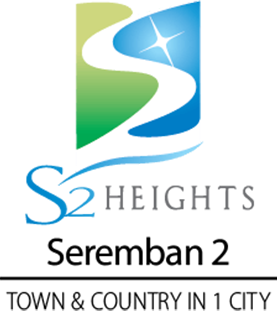 With the success of Seremban 2 & the positive & enthusiastic response received from property investors, IJM Land has unveiled another intergrated development called S2 Heights
A low density development that spans over 1,500 acres of prime freehold land.
Sited on high grounds with an undulating terrain, S2 Heights will offer home owners a panoramic view of the surrounding breezy landscape below. S2 Heights proximity to Seremban 2 Township will provide its residents easy and convenient access to all essential amenities, schools, business parks shopping and entertainment centers. S2 Heights will definitely be the driving force behind the rapid growth of the Greater Klang Valley.
A wide variety of modern & spacious homes designed
to satisfy even the most discerning; from exclusive gated bungalows community to Semi detached homes and terrace houses.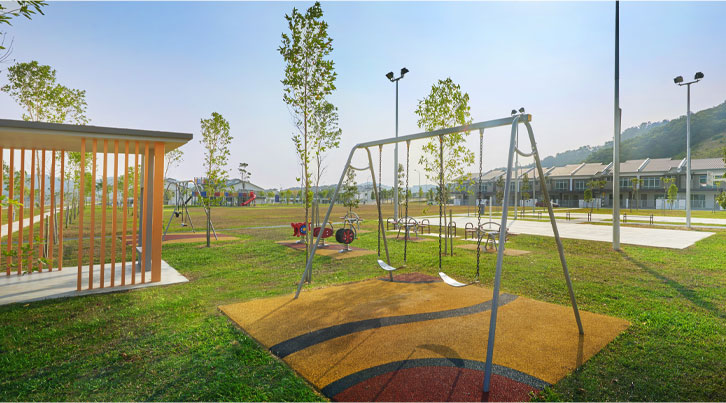 The impressive 6.6 acre linear park
which will be the focal point for all social, community and recreational activities. A network of well laid paths and walkways will link the various cluster of homes within S2 heights to the park; it's like having an extended garden from your doorstep!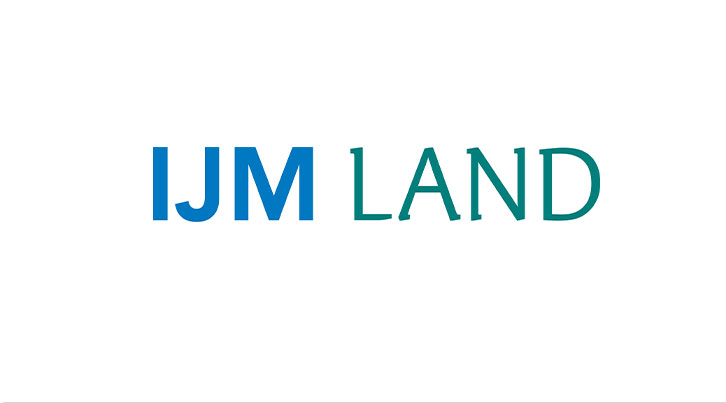 Amongst the largest & most successful property developer in Malaysia
Seremban 2 and S2 Heights are developed by IJM LAND, a publicly listed company on the Bursa Malaysia. The success of IJM LAND's is evident in all its projects throughout the country; from township development to luxury condominiums and from commercial building development to niche development.
IJM LAND's relentless and continuous pursuit of excellence has made it one of the regions's most respected and trusted name in the business.
Our Accolades
Businesses in Our Township
Banks
CIMB Bank
Maybank
Hong Leong Bank
RHB Bank
Bank Simpanan National
Shopping
AEON Mall
Mydin Mall
99 Speedmart
Family Store
Petrol Station
Shell
Petron
Petronas
Entertainment
TGV Cinema
Green Box Karaoke
Molly Fantasy Playground
Kidzoona
Fast Food
McDonald's Drive Thru
KFC Drive Thru
Pizza Hut Drive Thru
Subway
A&W
Domino's Pizza
Shilin Taiwan Street Snacks
Dapur Penyet
Marrybrown
Cafe
The Muffin House
The Plate Project
The Loft
The Coffeeholic
Starbucks Drive Thru
Just Koffea
Waffuru
Togathar Cafe
So Thai Kitchen & Coffee
The Kitchen
Narayana Tea Stall
Coffee And Dreams
Once Upon A Bear Cafe
Whale Time Coffee
Otheroom
B16 Cafe
Otherroom
Brugge Cafe
Restaurant
GO Noodle House
Azuma (Japanese)
Minatoya (Japanese)
Sushi Mentai (Japanese)
Sushi King (Japanese)
Matsu (Japanese)
Mama Kim Sauna Mee
BMS Organics (Vegetarian)
Tashi Delek (Vegetarian)
Daorae Korean BBQ Restaurant
Nanda Chicken (Korean)
Hongik Univ Korean BBQ
Chennai Express (Indian)
Hometown Steamboat Seremban
Shabu Lodge 10 Steamboat
ShabuZen Steamboat Buffet
Chili Fighter (Steamboat & Hotpot)
Johnny's (Steamboat)
Ling Long Ge Steamboat
Dusit Thai
D'Bangkok Wok (Thai)
The Manhattan Fish Market
Row-Six
Kenny Rogers Roasters
Old Town White Coffee
Pappa Rich
Lucky Palace Restaurant
Hee Lai Ton (S2)
Dessert & Bakery
The Alley (Bubble Milk Tea)
Baskin Robbins
Tealive
T4 (Bubble Milk Tea)
Bros Cafe (Korean Bingsu)
MyKori Dessert Cafe
Sweet Hut
Toast House
Secret Recipe
Big Apple Donuts & Coffee
Auntie Anne's
Pappa Roti
Hokkaido Baked Cheese Tart
Sieng Bakery
Seremban 2 is also home to the state government and local authorities. As a part of the Federal Government's efforts to bring development to the region, some of the authorities' headquarters and offices are set up in the township.
State Fire & Rescue Department Headquarters
State Mosque Masjid Hussain
State Court ComplexState Library
District Police Headquarters
District Health Complex
District Administration Complex
Royal Malaysian Customs Department
Ministry of Women, Family and Community Development (LPPKN)
Sports & Recreation
S2 City Park
S2 Hill Park
S2 Club
V JumpFit
VI Fitness
Cobra Gym Express Seremban 2
Turning Point Dance Academy
Twinle Twirl Dance Academy
Shine Dance Studio
Seremban Ballet Studio
Schools
SJK (C) Ladang Hillside
SJK (C) Tung Hua S2 Heights
SMK Seremban 2
SK Seremban 2A
SK Seremban 2B
SK Wawasan Seremban 2
Zenith International School
SJK (T) Convent Seremban
Children Enrichment Centre
R.E.A.L Kids
Kinderland Seremban 2
SunShine Kids
Brainy Bunch
MRC Kids & JSP
Bright Kids
Cosmotots IQD International
Bao Bei Reading Wonderland
Smart Reader
Kumon
Genius Aulad
Kiddo Science
Da Vinci Creative Kids
My Aer Studio
Global Art S Two
Blue Sky Art Studio
Angle Class
De Emily Studio (Music)
Miu Mar Craft
The SEA Music Studio
Yamaha Music School
DoRemi Music & Sound
The infrastructure development was planned from day one in our master plan and this is what makes Seremban 2 a success. One of the key objectives of Seremban 2 is to plan and create a safe and secure environment for its community. A series of significant innovative and security features have been implemented since the inception of the township. The first open-plan community within a guarded enclave (Green Street Homes) was launched in 1996. It features 24-hour security, perimeter fencing with single entrance & exit point, open-plan homes and integrated linear park, etc. Over the years, Seremban 2 has become a place for work, play and stay and is especially suitable for families with improved infrastructure, amenities, and road networks.
Besides building houses, we continuously put efforts in building the community in Seremban 2. We have been building good rapport with the local authorities ever since the government precinct has been established. After a project has been completed and granted vacant possession, we will organize a "Get to know your neighbour" party with the aim to foster close relationships between residents.We believe that giving back to society is important as well. Thus, Community CSR Programs are organized annually. Some of the ongoing initiatives are CNY Charity Programme, Program Mesra Ramadan, Deepavali Charity Cheer Programme, and House Built Programme, just to name a few.
Awards
The Edge Top Property Development Awards
2019
The Edge Malaysia Property Excellence Awards 2019
Top 10 Developers (#4)
2018
The Edge Malaysia Property Excellence Awards 2018
Top 10 Developers (#2)
2017
The Edge Malaysia Property Excellence Awards 2017
Top 10 Developers
2016
The Edge Malaysia Property Excellence Awards 2016
Top 10 Developers (#2)
2016
Property Development Excellence Award 2016 Seremban 2, Negeri Sembilan
2015
The Edge Malaysia Property Excellence Awards 2015
Top 10 Developers (#2)
2012
Top Property Developers Awards 2012
2011
Top Property Developers Awards 2011
2010
Top Property Developers Awards 2010
BCI Asia Awards
2018
Top 10 Developer Awards 2018 (Malaysia)
2016
Top 10 Developer Awards 2016 (Malaysia)
2015
Top 10 Developer Awards 2015 (Malaysia)
2014
Top 10 Developer Awards 2014 (Malaysia)
2012
Top 10 Developer Awards 2012 (Malaysia)
Starproperty.my Awards
2018
The All-Star Award 2018
Top Ranked Developers of the Year
2017
The All-Star Award 2017
Top Ranked Developers of the Year
2017
Readers' and Voters' Choice Award 2017
2017
The Family-Friendly Award Category (Excellence Winner) 2017 Seremban 2
2016
The All-Star Award 2016
Top Ranked Developers of the Year
PropertyInsight Prestigious Developer Awards
2018
Top 10 Developers Award 2018
2016
Top 10 Developers Award 2016
2015
Top 10 Developers Award 2015
Putra Brand Awards
2019
Platinum Award for Property Development Category 2019
2018
Silver Award for Property Development Category 2018
2017
Bronze Award for Property Development Category 2017
2015
Bronze Award for Property Development Category 2015
2013
Bronze Award for Property Development Category 2013
International Property Awards
2014
(Asia Pacific) Public Services Development
Malaysia (Highly Commended) 2014 Seremban 2, Negeri Sembilan
2017
Best Green Township Development 2017
2016
Property Development 2016
2015
Property Development 2015
2014
Best Property Sector 2014
QLASSIC Quality Assessment System in Construction
2019
Saujana Duta Phase 2L QLASSIC 2019 Excellence Awards
Highest QLASSIC Achievement Awards 2019